Hotel Casinos in Atlantic City,
The cream of the crop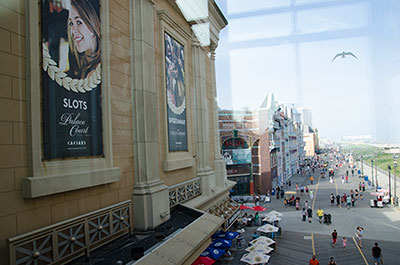 After the great Atlantic City casino shakeup of 2014...
with the closure of Showboat Casino, Trump Plaza Atlantic City, Revel Atlantic City,(but it has been bought since we wrote this) Atlantic Hotel Club and then now the Chapter 11 of Caesars you may wonder what's left. Yes there are great Atlantic City hotel casinos still here so where does one begin when seeking out a vacation spot in America's Playground? Depending on what you're looking for in a hotel casino, the best place to seek out the information you need is here at Atlanticcity.com.
There are a number of amenities that most of the Atlantic City casinos offer so you will want to seek out the extras. As expected, they all have casinos. If you're into the slots you will want to ask around to find out who has the loosest slots. Also, the best bets are progressive slots. These are slot machines that are linked together and thus are able to offer a larger jackpot than any one machine itself could payout. Some casinos in AC have progressive machines that are linked with machines from other casinos.
Most of the Hotel Casinos in Atlantic City have amenities such as swimming pools, fitness centers and most are on the boardwalk which is just steps away from the beach. If you are going to spend your time in the casino, you want to find a hotel casino that gives you points for the money you pay into their games. With a quick trip to the registration desk, you can obtain a rewards card. These are inserted into the slot machines and keep track of what you spend. The money spent can lead to rewards from the hotel casino.


Why Bob books Atlantic City casinos at AtlanticCity.com
Atlantic City casino rewards
Rewards can vary from percentages off shopping, free dinners and even having your room comped. This basically means your room is completely paid for by the hotel. Just remember to be careful. Only spend what you have. Don't venture out to the pawnshops and try to stay away from the ATM machine.
That's why many people stay at an Atlantic City casino hotel in resort. They have the casino right there in the hotel, so that they don't have to go looking all over to find a place to play. But even if you aren't a gambler, staying at an Atlantic City casino hotel in resort is a good idea because these types of hotels have some of the best shows that you will find in Atlantic City.
If you decide to stay at an Atlantic City casino hotel in resort, you will find that there are plenty of them to choose from. Some of the better known ones are t , The Tropicana, Harrah's, and the Borgata.

Atlantic City casino staff --royal treatment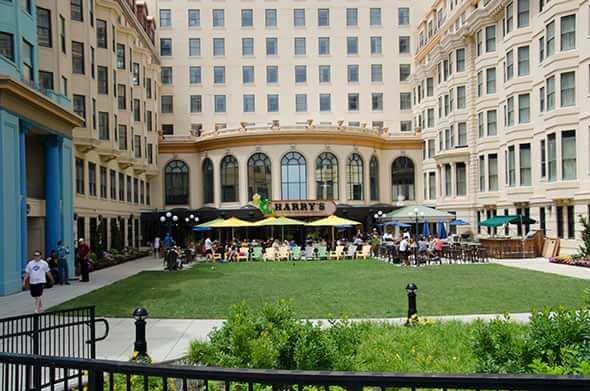 The staff at casino resorts are very friendly, because they want you to stay there and gamble your money there. But the food is wonderful and the shows are really spectacular, so even if you don't gamble you are assured that you will have a wonderful time. As it is with other hotels, they offer the usual amenities, such as swimming pools and some offer spas as well, so if you are looking for something specific all you have to do is to see what they have to offer.