Atlantic City Casinos 2017 Report
Good News for Atlantic City Casinos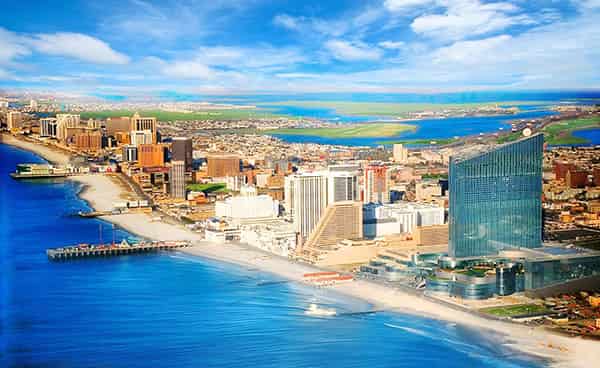 Atlantic City casinos are on the rebound. All casinos except 2 had an increase in 2016 from the previous years.
NJ Division of Gaming Enforcement  provides the stats we see here. Atlantic City's casinos had their first revenue increase in 10 years. Take a look at how each casino did compared to previous years.
Here are Atlantic City casinos showing the top increases.
Tropicana: $341 million,  plus 9%
Golden Nugget: $251 million, plus 9%
Resorts: $173 million, plus 6.7%
Borgata: $769 million, plus 3.8%
Bally's: $210 million, plus 0.1%
Caesars: $302 million, minus 2.7%
Harrah's: $358 million, minus 4.3%
So we see that 5 out of 7 did better. I would take those odds any time.  We see that the Borgata which has always done well is tops in revenue with 3/4 of billion dollars. That's a lot of blackjack. Keep in mind despite Borgata being off boardwalk has a fantastic line of of top shows. Probably the best for Atlantic City Casinos.
So how will 2017 turn out?  This site is bullish on Atlantic City  casinos and Atlantic City in general. With the old Revel ie Ten sure to reopen this year, and the plans of a water park and hotel at opposite end of Atlantic City boardwalk things look good
2017 Blackjack Report @ Atlantic City Casinos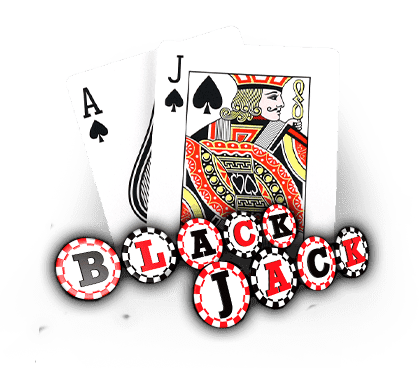 Most would agree that blackjack is the game of choice. You need to know a bit and be disciplined to win which we have spoke about in other posts. Let's talk a look @ Atlantic City casino ratings according to world  export author Frank Scoblete.
Here is the table for rating Atlantic City casinos.
5 Star is Excellent (there are none)
4 Star is Very Good (ditto to above, but there is good news)
3 Star is Good
2 Star is Fair
1 Star is… Well better play online.
Here is what Frank says is the common ground for Atlantic City's casinos.  Keep in mind there are times when a  casino might change how many splits are possible or give  us this crappy 6-to-5 blackjack games. Casinos may opt to  give a surrender but good luck on this one.  Most of the Atlantic City casinos do the H17, but  will have games when dealers stand on soft 17.
Do you want the best games? You need to be a high roller to gain benefit from penetration, number of decks and rules.
What can be expected here
You can double on first two cards.
You can split 2 or 3 times if posted.
Aces split?  One time.  Ace receives one card. This is normal everywhere.
Play up to three hands! If you want to take the table inquire first.
A word to the wise.  Read the new wording on the blackjack here. According to Frank is it more BS than BJ!


Here is how he rates the Atlantic City casinos for blackjack
BALLY'S:  Blackjack cuts can be variable says Frank. They have all  8-deck games.  Could be 6-decks for high rollers. The hitting on soft 17 is now the common method. People friendly. 2.5 stars
BORGATA: You got to love it here. They still have a  few 6-deck games  penetration of about 75%.  S17 and H17 can be found, but the H17 is the main. As I said above the entertainment and night life is the best which is why its revenue is tops. Blackjack is good here at the top Atlantic City casino. 3 stars.
CAESARS:  So the grand entrance here is mesmerizing. Main floor for blackjack is eight-deckers with  some of the upper-limit tables of $25-$50. There is no mid-shoe. For high rollers pit  also no mid-shoe with $100 and higher minimums. Six-deck games In the  high roller rooms the 6 deck have 75% penetration same  as most of the regular floor. High rollers have a S17 while main floor is H17. 2.5 stars
HARRAH'S: 8 decks with penetration at about 75%.  If you like slots it is good but they need to make some fixes here. 2.5 stars
RESORTS: Atlantic City's first casino. Remember Merv Griffin? Most H17 games are found on the main floor.  High roller room is S17. Penetration = 80+%  This is why it gets 3 stars.
TROPICANA: Is known to bring the high rollers to  Atlantic City. Blackjack is H17 in general.  Penetration is a whopping 80%-85%. 3 stars!
THE GOLDEN NUGGET: Is on the rebound from when it was the Trump Marino. It is a beautiful casino with a lot offer. High rollers can expect a penetration of 80 percent. You will find top rules on splitting and re-splitting  and standing on soft 17. Surrender is possible. However they say this to find card counters.  Frank says he doesn't think so as he has not  seen many card counters in Atlantic City for a long time!  The eight-deck games in this Atlantic City casino are fair and really the same as all the others.  People are into the carnival games. The craps are tops.  If you are looking for royal treatment from people, the dealers here are perfect. They are really nice. You can not fake this!  3 stars.