Nathaniel Rateliff Does Bruce Springsteen Atlantic City
Nathaniel Rateliff Does Bruce Springsteen Atlantic City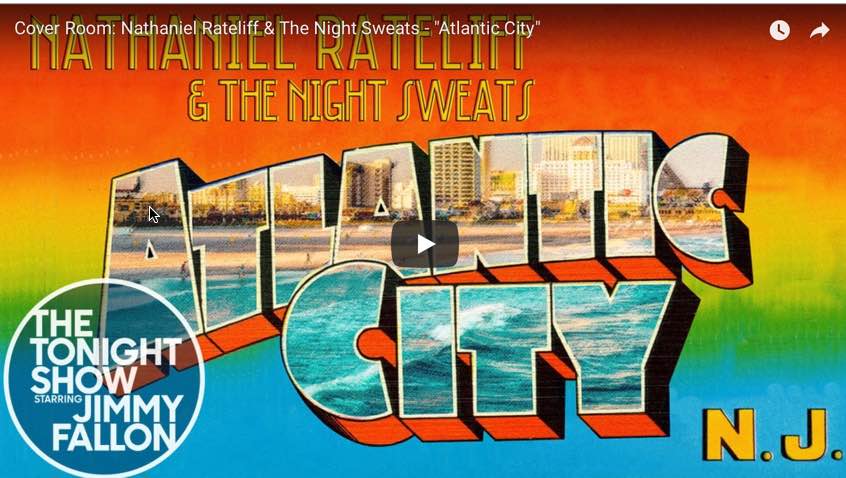 For all us Nathaniel Rateliff fans, this Atlantic City version  cuts right through you.
On Monday, Nathaniel Rateliff and the Night Sweats visited The Tonight Show Starring Jimmy Fallon and performed their stormy single "You Worry Me,"
Springsteen from Long Branch, NJ  90 minutes north of Atlantic City produced his 1982 album Nebraska featured this popular song. 
Rateliff's rendition hearkens back to the Band's loose, roots-rock jam from 1993's Jericho, beginning with a stripped-down verse and chorus before a double-start on the snare breaks into the full-band uplifting post-chorus vamp used by Springsteen's band in live performances.

 The Denver, Colorado, band, which made its Grand Ole Opry debut earlier this month, has a full itinerary ahead in the spring, sharing bills with Lukas Nelson and Promise of the Real, Tank and the Bangas, Deer Tick and John Prine.
So for all of us rockers this is a real Atlantic City show stopper with this edition!