New 360's of Atlantic City Hotels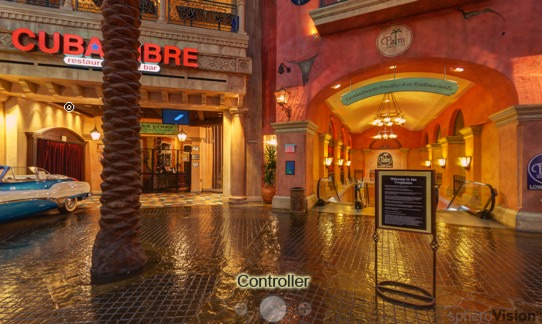 I think you all will find  these  360's  amazing.  My wife and   I spent  10 days  in Atlantic City  visiting all the hotels  and getting personal tours. It was my first time  using this special setup  so it took awhile to  get used to. For those of you photo buffs send me a email and I will tell you how I did it.
This 360 is from the Tropicana Resort Havana shopping area.  I will be adding  sound and links  shortly  but wanted to get this online for you to  see.
It is also on the home page.  Click  the  enlarge  icon  to see it in full screen. Hope you like it.