Hard Rock Beach Bar in Atlantic City
Hard Rock:The Place to be in Atlantic City
With the new beach bar
ATLANTIC CITY — A beach bar is expected to be part of the new Hard Rock Hotel & Casino Atlantic City when it opens this summer.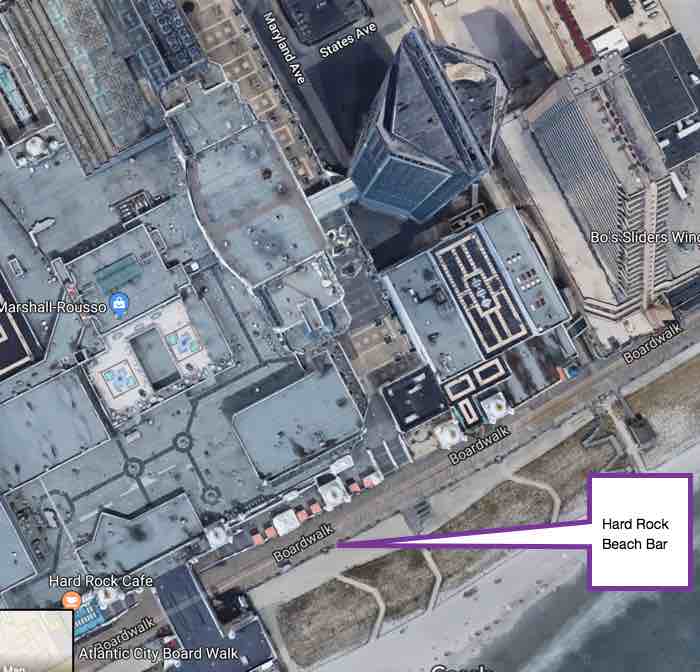 The proposed beach bar will be located between the Steel Pier and Maryland Avenue, city officials said.
"They are committed to bring people into the city," Councilman Kaleem Shabazz  said.
Since July, workers have removed the ruby-red minarets and onion domes that dominated the former Taj Mahal Casino & Resort's facade.
Tell us guys if you are going to be rocking @ Hard Rock this summer.  I sure am.
When it opens, Hard Rock Hotel & Casino Atlantic City will offer a range of gaming opportunities, with plans calling for 2,400 slots and 130 table games, according to its website.
Beach bars are popular. These are at least 3 last count. Bally's, Land Shark, California Ave.